Lafayette Sr

High School




Class Of 1961
ANNOUNCEMENTS
Our 50th Reunion!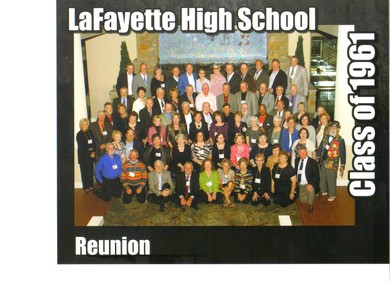 To see a larger picture of the class go to the photos link.
Lafayette 75th Anniversary Celebration
is
April 24th and 25th, 2015
Friday 4/24/15 Open House and Soc Hop at school
from 5 to 10 PM
Saturday 4/25/15 Reunion and Rally at the football stadium
10:30 AM til 2:30 PM
For more info contact contact by email: LafayetteSeventyfive@gmail.com
website: LHS75.info
Phone (859) 381-3476
Welcome to the Lafayette Sr High Class Of 1961 Reunion web site.