Lafayette Sr

High School




Class Of 1961
Welcome to the Lafayette Sr High Class Of 1961 Reunion web site.
Dear Lafayette 1961 Classmates
Because of on-going COVID concerns the Reunion Committee has decided NOT to plan a 61st Reunion in 2022. Instead, if there is enough interest we would like to celebrate our 80th Birthday with a big PARTY in 2023.
Please go to the announcements page to indicate your interest or email me at glenn43@twc.com. We have not made any plans as to dates, etc. until we gage the interest level.
Glenn
We also have lost contact with some of our classmates. If you have any contact info or updates please drop me an email at Glenn 43@TWC.com.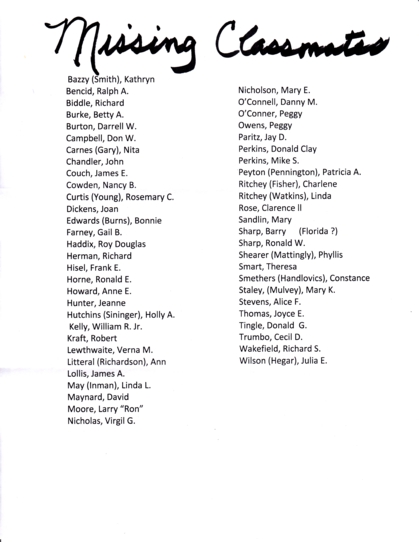 ANNOUNCEMENTS
Due to on-going concerns with Covid-19 and the many variants the Reunion Committee has decided to NOT schedule a 61st reunion in 2022. Instead, if there is enough interest, we would like to have an 80th Birthday for our class in 2023.


You must be logged in to submit this survey. Please use the login box in the upper right corner.


1)
Please indicate your interest in coming to Lexington in 2023 for an 80th Birthday celebration.

Yes No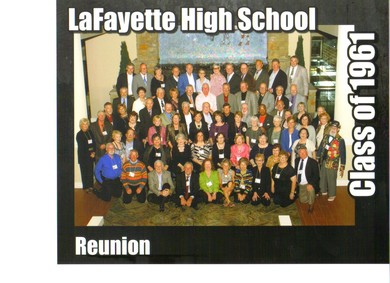 Our 50th Reunion!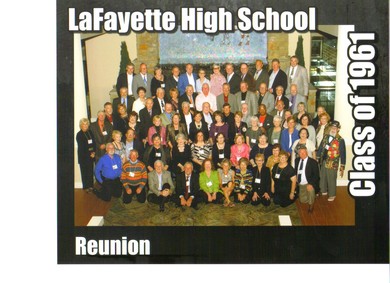 To see a larger picture of the class go to the photos link.